19th - 21st August 2022
Cheltenham Town Hall, UK
Live music at the 2022 CITF.
We love to have some live music at the CITF and it has been a while since we have been able to. So, we are delighted to be bringing you some at the 2022 CITF.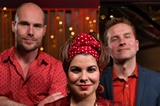 Tango Calor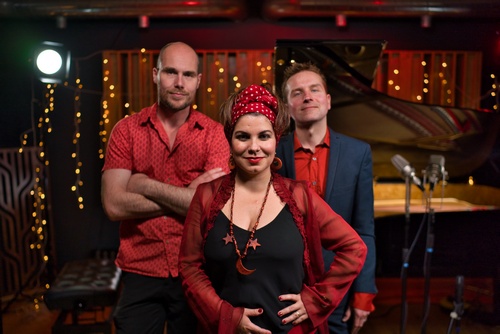 Tango Calor is one of the most exciting tango bands performing in the UK. The trio was started by bandoneaon player, Mirek Slamon in Bristol in 2016 alongside jazz pianist, Dean Temmink and Cuban vocal sensation Indira Roman. The band have performed in tango clubs and festivals up and down the country and gain new fans wherever they play.
Recently, they have appeared in festivals in Italy and have accompanied visiting artists from Argentina.
Mirek has studied with such tango luminaries as Ramiro Gallo, Pablo Jaurena and Rodolfo Mederas. In 2021, he produced and arranged an orchestral celebration of the music of Astor Piazzolla with the Bristol Ensemble and members of Welsh National Opera.
The trio is currently touring its debut recording "Tango Calor".
Youtube: https://www.youtube.com/watch?v=MnFj9nT88G8
Youtube: https://www.youtube.com/watch?v=dJw1yTsEY9g
One of the best tango trios you will hear in the UK without a doubt.
Tango Alchemy
Such wonderful playing.
In tune, BBC Radio 3