21st - 23rd June 2019
Cheltenham Town Hall, UK
Our teachers
We are pleased to announce our list of teachers below.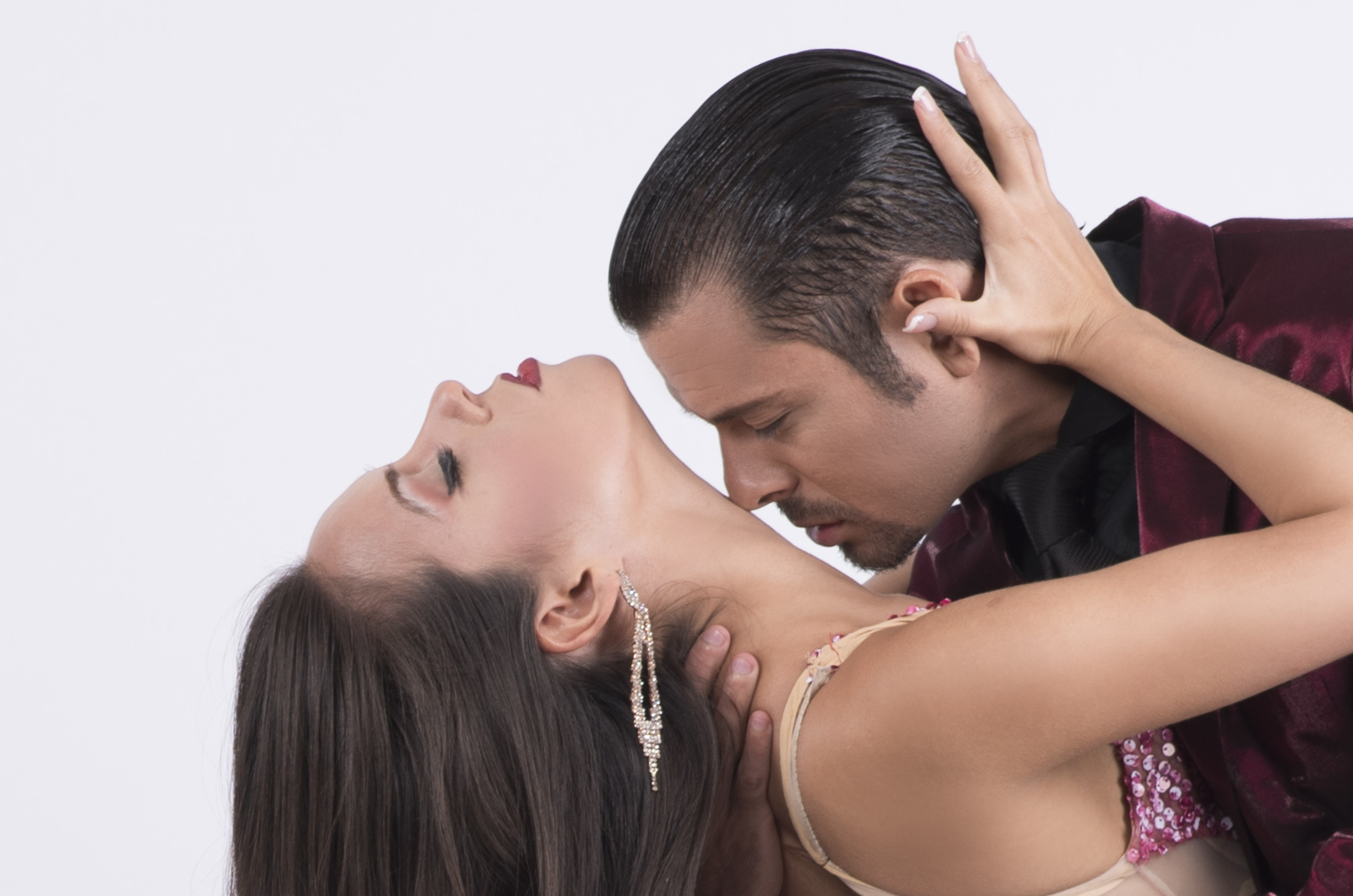 Yanina
Quiñones

and Neri

Piliu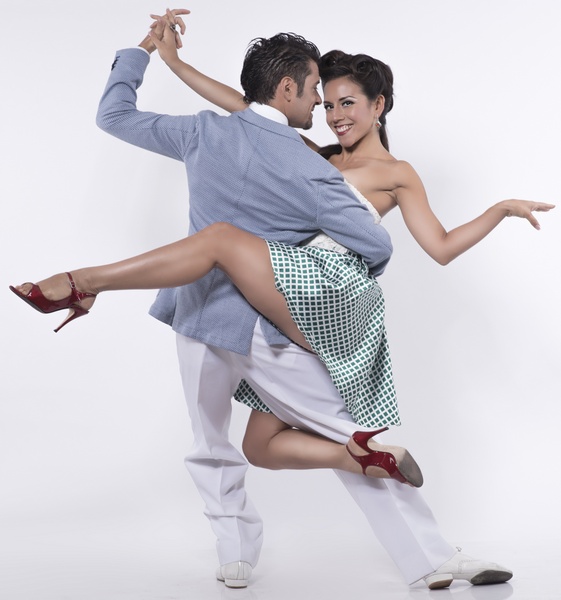 Neri and Yanina have been dancing together since 2006. At this time, they took part in tango competitions in Buenos Aires, where they won first place in both Tango Salon and Escenario:
Pre-World Champions-North Zone Tango Salón 2006/2007
Pre-World Champions West-South Area Tango Show 2006
Champion Baradero Stage Tango Festival 2007
Second place in the Tango Salon World Championship 2008, which is held annually in Buenos Aires
Since that time, they have performed at some of Buenos Aires' most well-known Milongas - such as Sunderland, La Baldosa, Salon Canning, Gricel, Porteño y Bailarin - often accompanied by top level orchestras such as Color Tango, La Orchestra de la Ciudad de Buenos Aires and La Orchestra Sans Soucis. They have also worked in some of the city's most important theatres including Piazzolla Tango Show, Boca Tango and Café Tortoni.
They have taught in some of the most prestigious schools in Buenos Aires (Escuela Argentina de Tango and Escuela Carlos Copello) and the rest of the world (Japan, Italy, France, UK, Russia).
They are currently working full-time with Natalia Hills' dance company Tangueros del Sur and Tangox2, Miguel Angel Zotto's Company as well as teaching in Milano, Salerno, Avellino and Monopoli in Italy.
They first taught and performed at the Cheltenham International Tango Festival in 2017 and we are delighted to be welcoming the back for our 2019 festival.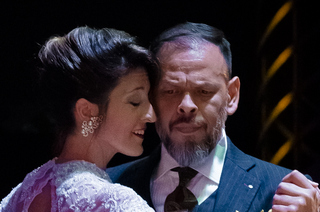 Josefína
Bermúdez

and Fabián

Peralto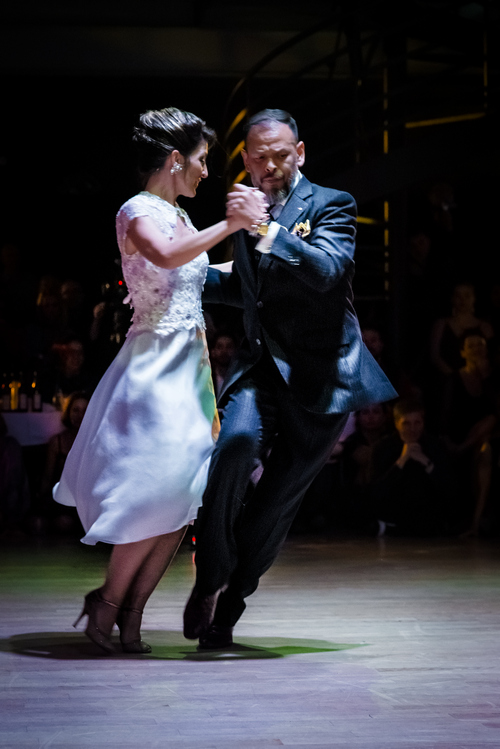 Fabián Peralta entered the world of tango at the hand of his great master Mingo Pugliese at the age of 23 years. He has worked at several of the great tango houses of Buenos Aires, including Casa Blanca, La Ventana, Michelangelo, El Viejo Almacén, Taconeando, Esquina Homero Manzzi and Esquina Carlos Gardel. He also created and directed the prestigious tango show "Corporation Tango" and was a member of the best tango companies including Copes Tango Copes, Solo Tango (The show) and Tango x 2.
As a teacher Fabián has taught at the prestigious school "Carlos Copello" for the past five years, as well as in some of the most prestigious tango festivals around the world, giving workshops in countries including Australia, Germany, Holland, Italy, Turkey and Spain.
His passion for the tango was truly realised in 2006 when he became world champion in tango salon.
Josefína Bermúdez began her dance studies at the age of 5 in the studio of Anne Deutch. She continued her studies (classical and modern dance) in the studio of Beatriz Schraiber in the Argentine city of Azul. She graduated from the New School of Contemporary Dance, directed by renowned choreographer Oscar Araiz, whose companies she then danced in.
Her foray into the world of tango began at the age of 11 years and tango became a key part of her career career, although she continued to alternate her career as a contemporary dancer with her career in tango. She has been a part of several companies and tango shows, including the company directed by Juan Corvalan "Tango Malambo" with which she toured Greece and much of Europe!
As a teacher of tango, for two years she worked with renowned dancer and choreographer "Carlos Copello", teaching classes regularly at the school which he runs.
She has been taught by teachers including Carlos Copello, "El Nene Massi", Lorena Ermocida, and Fabian Peralta, with whom she has begun this new stage in her tango career.
Together, Josefína and Fabián have already performed several tours in Europe in countries including Italy, Germany, The Netherlands, Romania, Sweden, Ireland, Greece, Croatia, Austria, Ukraine, Poland and Turkey. They have also performed in Russia, China, Japan, The USA and Canada.

Eduardo
Bozzo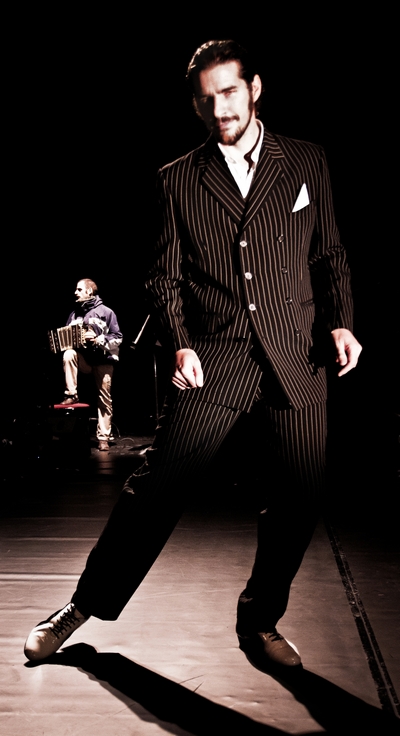 To Eduardo, like many other "Porteños" of Buenos Aires, tango is a form of expression that transcends both dance and music. It is pure poetry!
Eduardo has danced and taught around the globe and is one of tango's pioneers outside Argentina. He was the first of that nationality to teach in Vietnam and Cyprus as well as the first in Lillihammer (Norway) and Xhanti (Greece).
He developed his skills in Buenos Aires with maestros like Cieri, El Negro Alcibiades and Claudia Bozzo to name but a few. He has danced in traditional shows from BA nightclubs and shows in the Café Tortoni to dancing tango with a modern take in "Una Noche en Buenos Aires" at the Opera House in London.
Eduardo was the first tanguero to use tango as a therapy (tangoterapia) in the famous "Hospital Neuro-Psiquiatrico Borda" in Argentina.
He has also experimented with theatre as an actor, dancer and choreographer both in his native Argentina with "Gardel, El Mesias" and in other countries such as with "Drag Richard III" at Riverside, London.
His quest is to now share his "pure tango poetry" with dancers in his beloved Bristol and across the southwest of the UK.
The UK's best Argentine import, Eduardo is well known across the south of England for his superb teaching skills. This year, we again allow you to see his other great skill as a tango DJ!